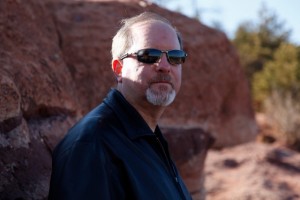 Kevin J. Anderson has published 120 books, more than fifty of which have been national or international bestsellers. He has written numerous novels in the Star Wars, X-Files, and Dune universes, as well as a unique steampunk fantasy novel, Clockwork Angels, which is based on the new concept album by legendary rock group Rush. His original works include the Saga of Seven Suns series, the Terra Incognita fantasy trilogy, and his humorous horror series featuring Dan Shamble, Zombie PI. He has edited numerous anthologies, including the Five by Five series. Anderson and his wife Rebecca Moesta are the publishers of WordFire Press. Wordfirepress.com.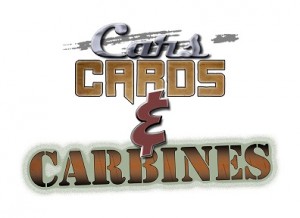 TH: What writers are some of your biggest influences?
KJA: I was influenced by Frank Herbert from the time I was 12 and read DUNE for the first time, and when I was young I read widely, a lot of Andre Norton and Edgar Rice Burroughs, then Ray Bradbury. As an adult, I really love Larry McMurtry, James Clavell, Stephen King.
TH: What are some of your guilty pleasures?
KJA: I used to like bad horror movies a lot (I saw almost every single one of the Elm Street and Friday the 13th movies).
TH: What has been your favorite project to date and why? What was so satisfying and exciting about it?
KJA: I really was thrilled to work with the band Rush to do the steampunk fantasy novel to their new concept album CLOCKWORK ANGELS. It was a lifelong dream for me to create a book like this, and I love how it turned out.
TH: What are you working on now?
KJA: Currently, I'm having a huge amount of fun with my humorous horror series, Dan Shamble, Zombie PI…Just finished the fourth novel, and I have also done a few standalone short stories in the series, and I hope to do many more, and I'm editing the big SF novel HELLHOLE INFERNO, the third book in my Hellhole trilogy with Brian Herbert…next up, a couple of short stories for anthologies, the scripts for the CLOCKWORK ANGELS graphic novel, and then the second book in my big space opera trilogy, The Saga of Shadows. So, plenty of items on tap.
TH: What attracted you to the Cars, Cards & Carbines anthology project?
KJA: The people involved. These are some great writers to join, and I can't wait to see what everybody comes up with.  The sheer level of energy and imagination in that table of contents is amazing.
TH: What genre or mash-up of story are you most likely to contribute to the anthology? Do you have a story already in mind?
KJA: It's still percolating (and my brain is full right now with the other projects mentioned above!)  I write horror, fantasy, science fiction, alternate history, humor, steampunk, mystery…so I have plenty of tools in my toolkit. I am revving my engines and waiting to surge forward.
Without the support of people like you–yes,
you
, dear Reader–there will be no surging forward, no green light at all.
Please support our Kickstarter project.
If you can't back it, you can help by spreading the word. Thank you.