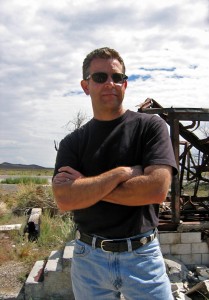 Norman Partridge's fiction includes horror, suspense, and the fantastic—"sometimes all in one story" says his friend, writer Joe Lansdale. Author of six short story collections, Partridge's novels include the Jack Baddalach mysteries Saguaro Riptide and The Ten-Ounce Siesta, plus The Crow: Wicked Prayer, which was adapted for film. His novel, Dark Harvest, was chosen by Publishers Weekly as one of the 100 Best Books of 2006. Partridge's compact, thrill-a-minute style has been praised by Stephen King and Peter Straub, and his collections and stories have received both the Bram Stoker and IHG awards.
We are totally revved up to have Norman Partridge with us on this project.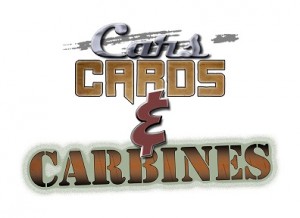 TH: What writers are some of your biggest influences?
NP: Stephen King, Dan J. Marlowe, Ray Bradbury, Joe R. Lansdale, Richard Stark, Robert Bloch. Jack Kirby and Stan Lee. And all those guys who wrote for the TWILIGHT ZONE.
TH: What are some of your guilty pleasures?
NP: Hot rod monster movies like VILLAGE OF THE GIANTS. Spielberg's 1941 (hey… it's almost Christmas, so check 'er out!). VIVA LAS VEGAS. Roy Rogers. Bing Crosby. Eighties cheeze like STREETS OF FIRE… but only because my wife likes to tease me about that one (i. e. "I worry about your Diane Lane fixation, Norm."). It's a phenomenally perfect drive-in movie for a summertime night. Really. Every year I show it to a bunch of the students who work for me at a college library, and they all love it.
TH: What has been your favorite project to date and why? What was so satisfying and exciting about it?
NP: My Halloween novel, DARK HARVEST. I intended it as a love letter to Halloween and a celebration of the coming of age stories I grew up on. But it turned out to be something bigger than that. DARK HARVEST is my love letter to storytelling, from those tales I heard in the backyard as a kid to all those writers I've loved from the other side of the page. I wouldn't change a word of it, and it's been fantastic to see so many readers connect with the book.
TH: What are you working on now?
NP: A novella for Cemetery Dance and a new story for SUBTERRANEAN ONLINE.
TH: What attracted you to the Cars, Cards & Carbines anthology project?
NP: The idea just naturally plays to developing the kind of story I love. Fast and mean. As I said on my blog American Frankenstein, I'm itching to write a piece for this book. Been a while since I've written a roadrace to nowhere, and I'm in the mood.
Plus, you guys mentioned WILD, WILD WEST in the guidelines.
TH: What genre or mash-up of story are you most likely to contribute to the anthology? Do you have a story already in mind?
NP: Crime, horror, and noir. I love to mix those up… and, yep, I've already got a blood-stained roadmap for the tale. So expect one bucketful of hard-boiled horror from me. Plenty of brimstone and gunpowder, plus a character I've been thinking about for some time now. Can't wait to key the engine and rev 'er up.
Please support our Kickstarter project. Without the support of people like you, yes, you, dear Reader, this project will be on a dead end road going nowhere. If you can't back it, you can help by spreading the word. Thank you.