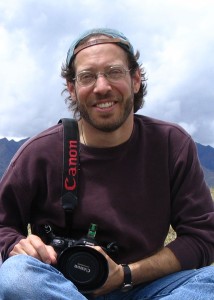 David B. Coe is the Crawford award-winning author of the Lon Tobyn Chronicle, the Winds of the Forelands quintet, the Blood of the Southlands trilogy, and a number of short stories. Writing as D.B. Jackson, he is the author of the Thieftaker Chronicles, a blend of urban fantasy, mystery, and historical fiction. David is also part of the Magical Words group blog, and co-author of How To Write Magical Words: A Writer's Companion. In 2010 he wrote the novelization of director Ridley Scott's movie, Robin Hood. His books have been translated into more than a dozen languages.
At DragonCon this year, David was part of that conversation with John Helfers about putting together this anthology. A couple of beers, some brainstorming, and here we have this project.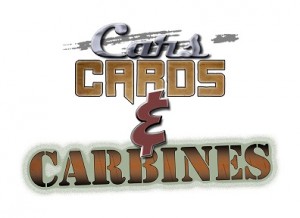 TH: What writers are some of your biggest influences?
Like so many fantasy authors, my first influence in the genre was Tolkien, who I encountered in my early teens. Reading The Hobbit, and in particular The Lord of the Rings, made me want to read as much stuff in genre as I could — I totally fell in love with fantasy. A few years later, when I read Stephen R. Donaldson's Thomas Covenant trilogies (the first and second) I realized that I wanted to write fantasy for a living. It wasn't that I necessarily wanted to write books that were like Donaldson's, but his novels were so dark, so innovative, so completely different from anything I'd read before, that I began to recognize the possibilities open to me as a fantasy author. Finally, I have read much of Guy Gavriel Kay's work. More than any other author, Kay sets a standard of excellence — in his character work, his prose, and his worldbuilding — to which I aspire.
TH: What are some of your guilty pleasures?
Single malt Scotch and small batch bourbons. Strawberry Twizzlers. The complete DVD collection of The West Wing. New York style pizza.
TH: What has been your favorite project to date and why? What was so satisfying and exciting about it?
My favorite project is probably the one I'm working on now. The Thieftaker Chronicles (Thieftaker, Thieves' Quarry, next year's A Plunder of Souls, and another one after that), which I've written as D.B. Jackson, is historical urban fantasy. It combines mystery and historical fiction with a healthy dose of magic, and it's been a tremendous amount of fun to write. I have a Ph.D. in United States history, and have always loved history. This series allows me to combine that love with my passion for fantasy, which is something I've wanted to do for ages.
TH: What are you working on now?
Well, right now I'm writing the fourth book in the Thieftaker series, Dead Man's Reach, which will be out sometime in 2015. And I have just signed a three-book deal with Baen Books for a contemporary urban fantasy that I'll be writing as David B. Coe. The first book, Spell Blind, is already written and I will be starting the second book just after I finish my current project.
TH: What attracted you to the Cars, Cards & Carbines anthology project?
I think it's a great theme for an anthology — specific enough to tie together the various stories that will appear in the project, but broad enough to keep the collection interesting and fresh and varied. And knowing Travis Heermann and John Helfers, as I do, I leaped at the opportunity to work with them. Also, just look at the listing of authors for the project. Who wouldn't want to be a part of it?
TH: What genre or mash-up of story are you most likely to contribute to the anthology? Do you have a story already in mind?
My story will be an urban fantasy, but right now I'm not entirely sure if I'll write it in the Thieftaker universe or the setting for my new contemporary project. Stay tuned!
Without the support of people like you, yes, you, dear Reader, this project will be on a dead end road going nowhere, please support our Kickstarter project. If you can't back it, you can help by spreading the word. Thank you.