Work on the next Ronin novel is coming along on schedule. The text is entering the final phases. Within a couple of weeks we'll have a complete design, inside and out. All the artwork is also finished.
I'd like to give you a little taste of that. Here is Alan M. Clark's awesome cover painting.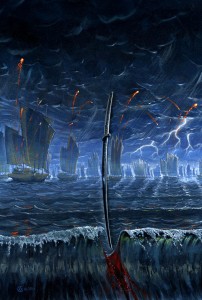 Here is Drew Baker's painting. This will appear on the back cover of the hardcover edition.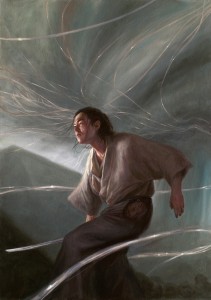 Thanks to the great success of the Kickstarter campaign, this book will also have interior illustrations by Drew Baker.
I'm really pleased thus far with how the project is working out.
More to come!