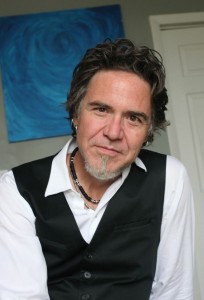 Jay Bonansinga is a New York Times bestselling author of eighteen books, including the Bram Stoker finalist The Black Mariah (1994), the International Thriller Writers Award finalist Shattered (2007), and the wildly popular WALKING DEAD novels. Jay's work has been translated into nine languages, and he has been called "one of the most imaginative writers of thrillers" by the Chicago Tribune. Jay has won major film festival awards, including a Gold Remi at the Houston International WorldFest and a Best Comedy Feature at the Queens International Film Festival, and his 2005 novel, Frozen, is in development as a major motion picture starring Dennis Haysbert (THE UNIT). Jay is currently hard at work co-writing the finale of an original trilogy based on the universe of Robert Kirkman's brilliant graphic novel, The Walking Dead. Jay is also a Visiting Professor at both Northwestern and DePaul universities where he teaches screenwriting.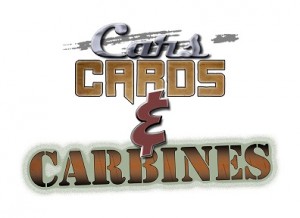 We are delighted to have him with us on the Cars, Cards & Carbines anthology project.
TH: What writers are some of your biggest influences?
JB: The biggest influence on me as a writer was Rod Serling, but mostly for how he looked. When I was a kid I wanted to dress like him, sound like him, BE him. Skinny tie, cool Kennedy-esque hair, sepulchral voice, funereal black suit, cigarette… PERFECTION!
TH: What are some of your guilty pleasures?
JB: All of my pleasures are guilty as I am a life-long lapsed Catholic… and I'm marrying a nice Jewish girl… so I got the guilt thing covered.
TH: What has been your favorite project to date and why? What was so satisfying and exciting about it?
JB: You mean other than The Walking Dead? In all honesty, my gig writing the Walking Dead books with Robert Kirkman eclipses every other career high I can think of. GREATEST. GIG. EVER.
TH: What are you working on now?
JB: A big, epic, crazy-cool YA horror series called LUCID.
TH: What attracted you to the Cars, Cards & Carbines anthology project?
JB: I have guns and cars in everything I write — lots of them — so why not throw in cards?
TH: What genre or mash-up of story are you most likely to contribute to the anthology? Do you have a story already in mind?
JB: It will be wall-to-wall action, which is what I love to write (and which is also easier to sustain in a short story).
Please support our Kickstarter project.
Since this is a crowd-funding project, it will not happen without the support of donors like you, yes, you, dear Reader. If you can't back the project, you can help by spreading the word. Thank you!