One of the things Japanese culture does amazingly well--and frequently--is putting on a festival. There is a festival within easy travel distance pretty much every weekened, no matter where one lives in Japan. This page is a just a tiny sample.
Plum Blossom Festival (February) - Tachibana Town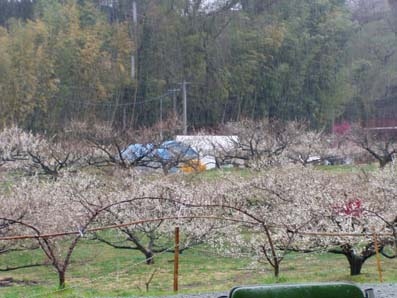 Observe the Clueless Gaijin pounding mochi, a sweet, sticky treat made from rice, and a staple activity of many festivals.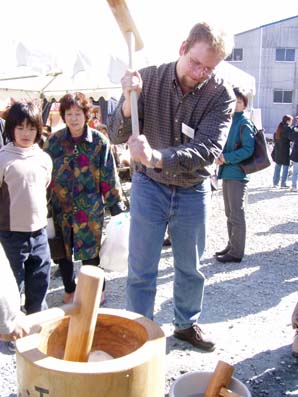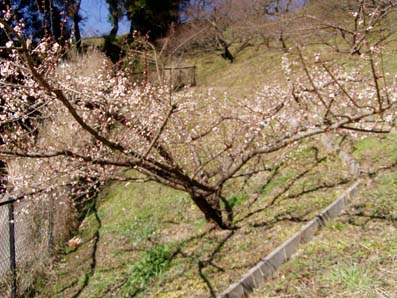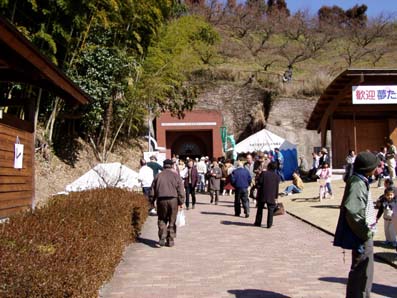 A tea-making demonstration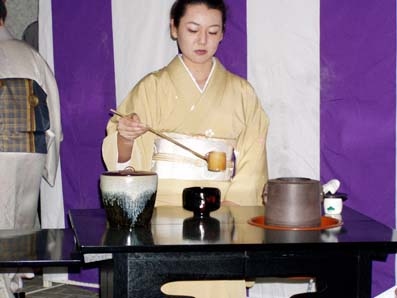 Hanabi (Fireworks) Festival (August) - Kurume City
Every August or September, Kurume City, in central Fukuoka Prefecture, puts on the largest fireworks display in southern Japan. Imagine the half a mile of riverbank crammed with a couple million (yes, million) people watching a fireworks display that continues for a solid two-and-a-half hours.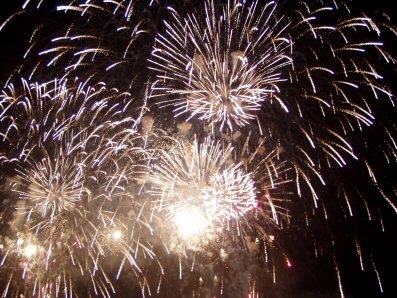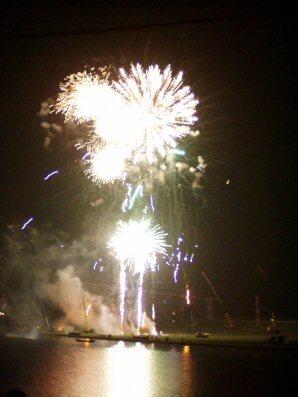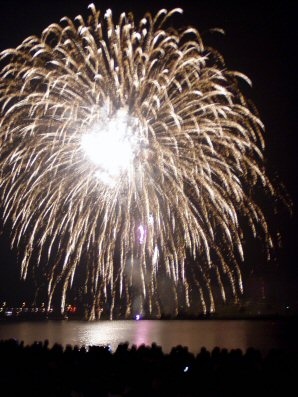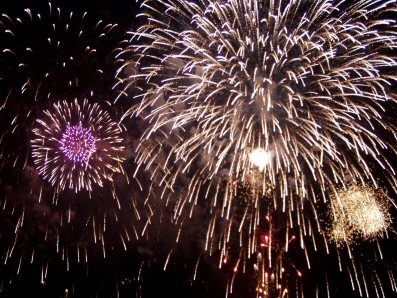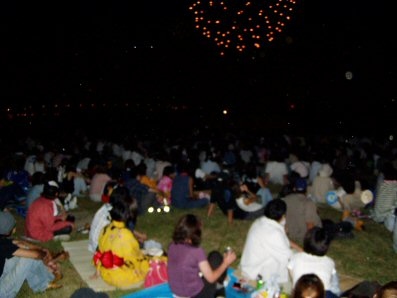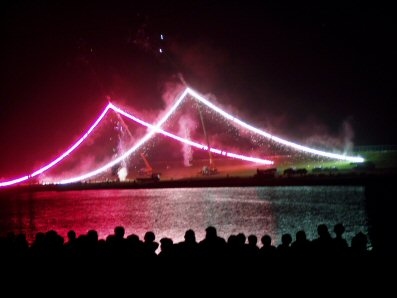 Bunraku Festival - Yame City
Bunraku is a kind of puppetry that originated in Japan during the Edo Period. It's a very subtle and profound art form, combining elements of Kabuki Theater with very intricate puppets.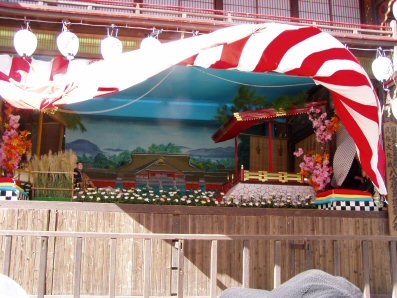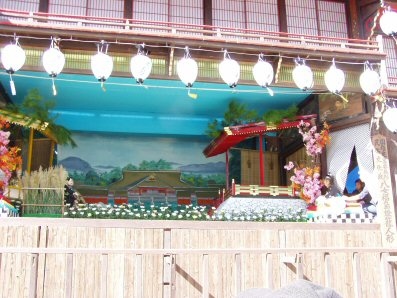 These two kids sitting at either end of the stage is one of cutest things I have ever seen.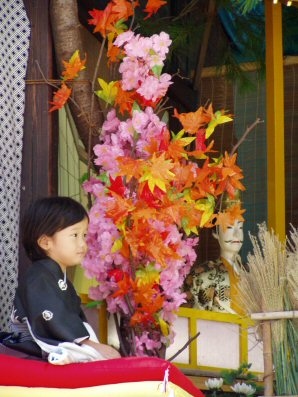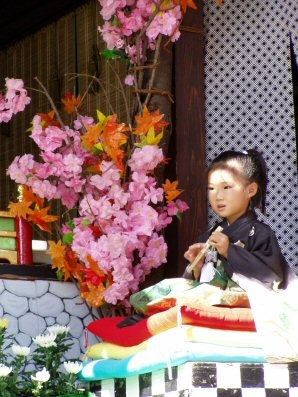 I didn't understand a word of it. Neither did the Japanese woman sitting beside me. But it was still amazing.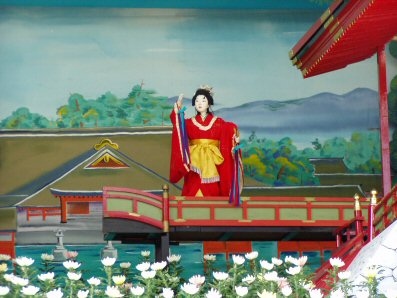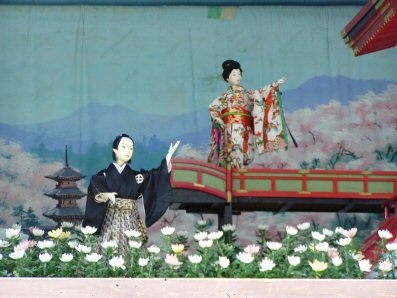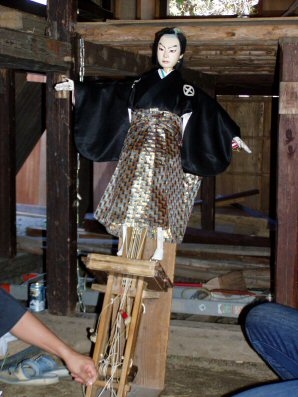 Aside from the puppet show, there was plenty else going on...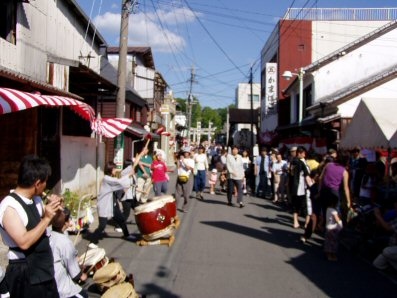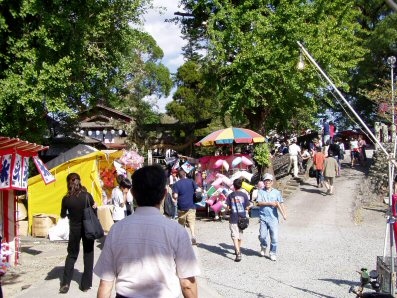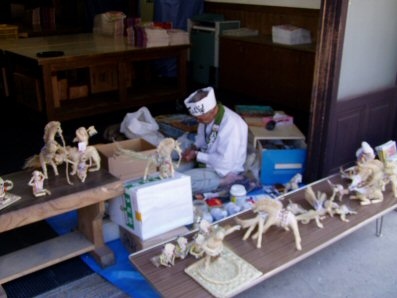 ...including a local artisan demonstrating how to plate wood carvings with gold leaf...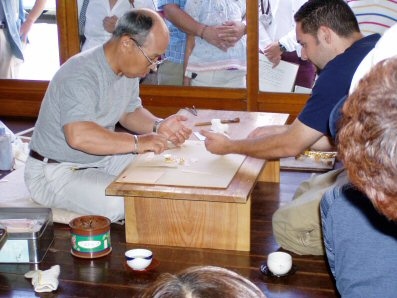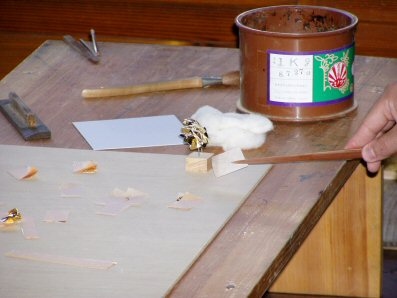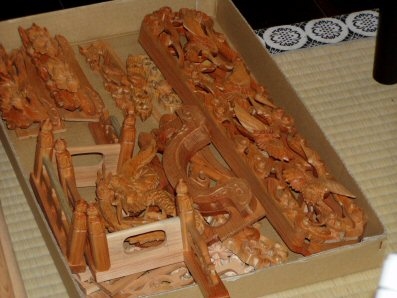 ... which is a technique used in making buttsudan, Buddhist shrines for the home.