Fukuoka City is an amazing, vibrant place. Plenty to see and do, with a rich, diverse community of foreigners living and working here. Fukuoka City is actually made up of several smaller cities, all absorbed into one, most notably Hakata, which was founded well over 1000 years ago and was the site of the Mongol Invasions of Japan in the late 13th century.
The hotspot of Fukuoka City is the Tenjin district, with so much to see and do that after three years I still had plenty to discover. Shops, department stores, restaurants, clubs, karaoke bars, pachinko parlors, arcades, and bars, everywhere, on multiple levels above and below ground. And, oh yes, the street-side yatai, offering up steaming bowls to Fukuoka's famous ramen noodles until the wee hours of the morning.
This is the remains of Fukuoka Castle. There is nothing left of it now except walls, but the complex is very large, multi-tiered, and fascinating to walk through. This is the entrance.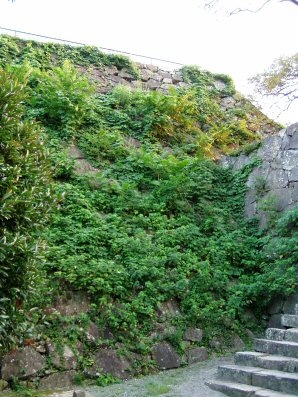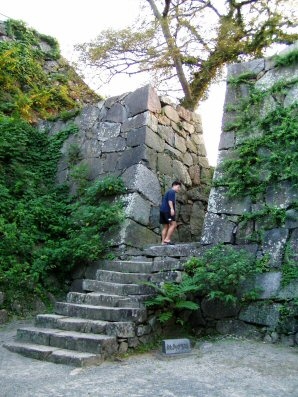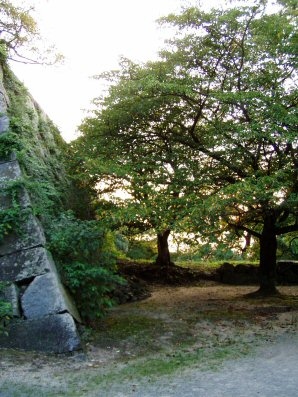 This is where the central keep would have sat. A local told me that the castle was destroyed in WWII, and hasn't been rebuilt.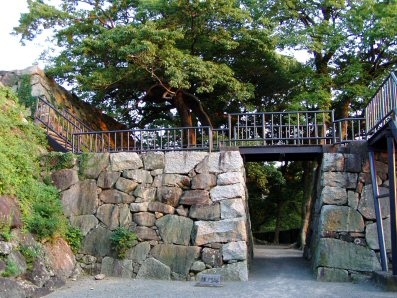 The view from the top of the castle affords and impressive view of the city. In the distance, is Fukuoka Dome, where the Fukuoka Softbank Hawks, perennially one of the top two or three teams in Japan, play baseball.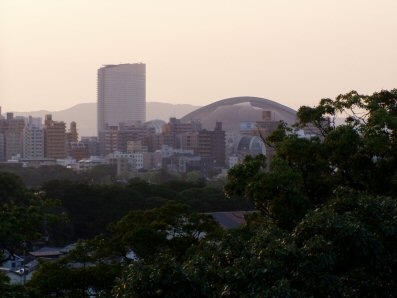 Here's a distant view of a Fukuoka landmark, Fukuoka Tower.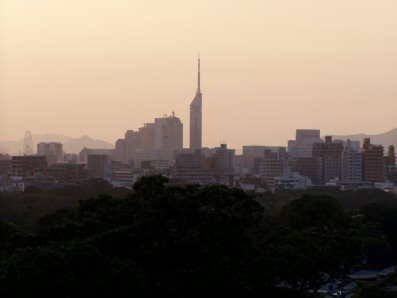 Here are some shots from Fukuoka pier after dark, looking back toward Tenjin. In retrospect, it probably wasn't too safe to be out there alone, and I do mean alone, after dark.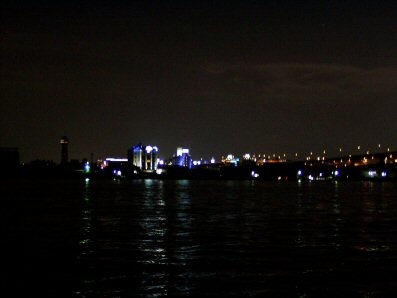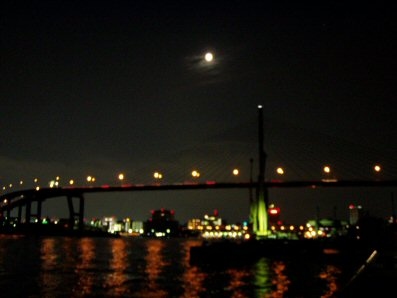 Modern-day Hakata Bay.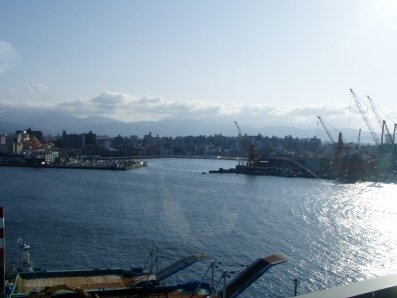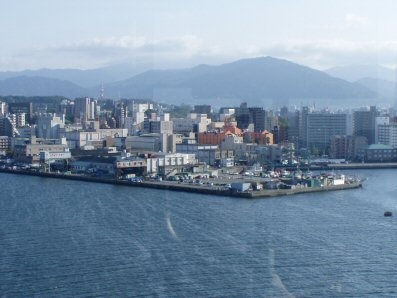 Fukuoka Tower, in two bites.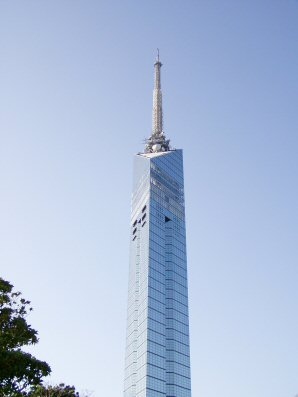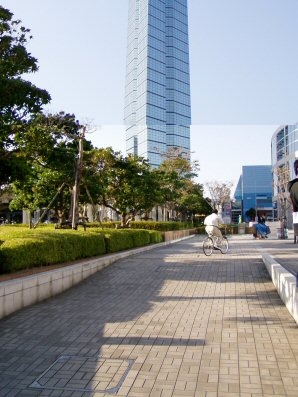 Near Fukuoka Tower is the Fukuoka City Museum. This is a model of a boat that similar to those that used to ply the waters between Japan, China, and Korea during the medieval period.