In the heart of Kumamoto City in southern Japan lies a site with a fascinating history, Kumamoto Castle.

Near the front gate are several shrines, with people praying or visiting.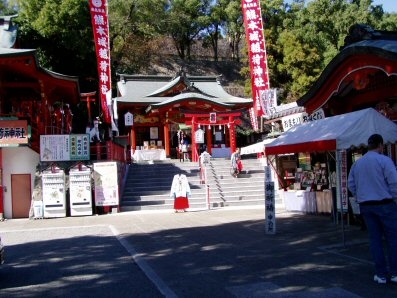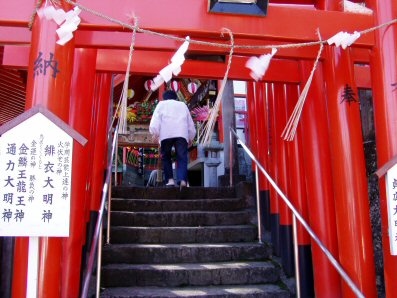 The scope and grandeur of the walls themselves still gives the feeling of an impregnable fortress. In 1877, during the Meiji Period, was the last civil war in Japan, which was dramatized in the film The Last Samurai. Samurai rebels rose up against the Emperor. Troops loyal to the Emperor held their ground in Kumamoto Castle, and the rebel troops laid siege to the castle. This might well have been history's last actual castle siege. The government troops held out for several weeks, and the castle was never taken. There are photos of the aftermath of the siege inside the castle museum. The siege laid waste to huge portions of the city.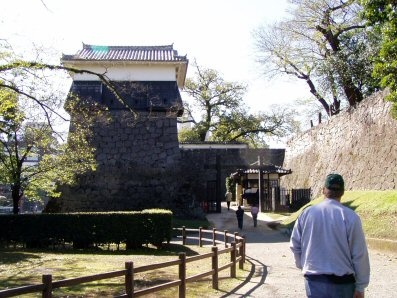 The grounds are extensive, with about 9 km around the perimeter of the walls.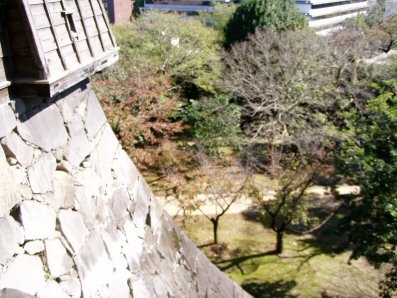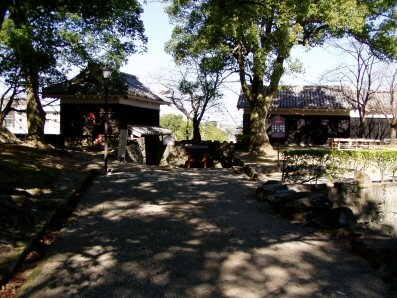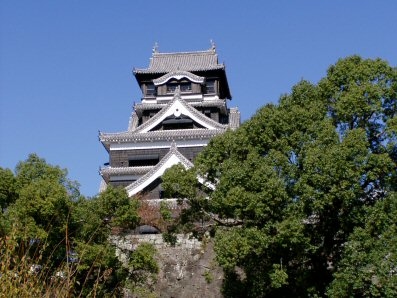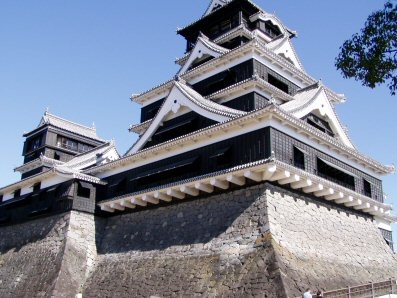 Entrance to the main tower, which is now a museum.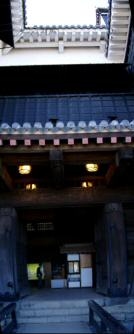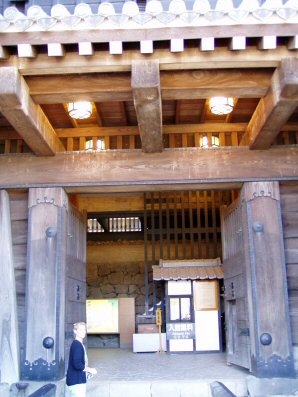 Inside the central tower is a museum, with a lot of Edo Period artifacts, like riding chairs, lunch boxes, cosmetic sets, and such, as well as artifacts from the 1877 civil war, like photographs, cannon balls, uniforms, and muskets. Some of it looks like army surplus from Civil War. Not surprising considering how avidly the Japanese adapt to some Western innovations.
A noble's palanquin.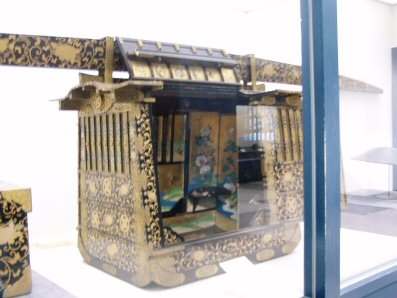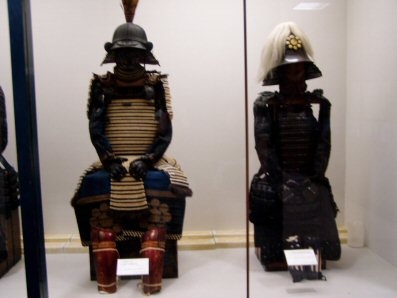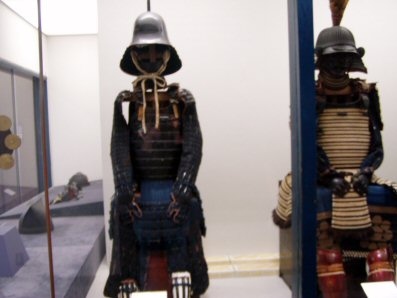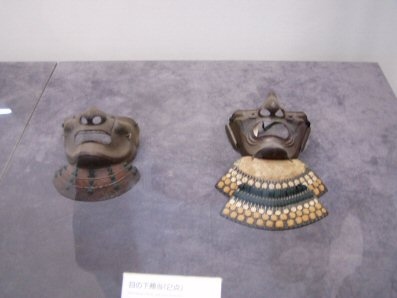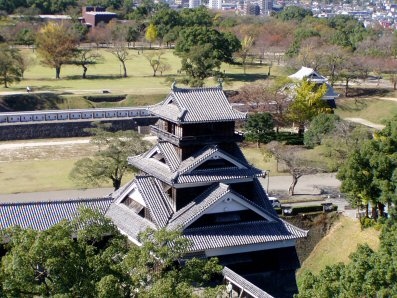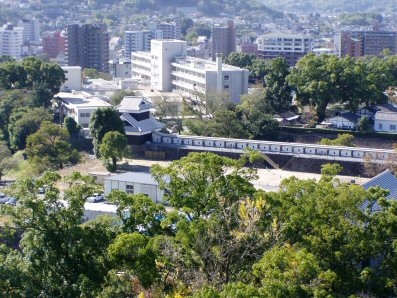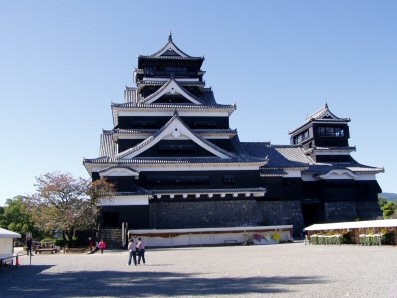 There was even a ninja. He was showing off for the tourists. He had a shuriken on a string that he threw at the people, then reeled it back in. He posed well.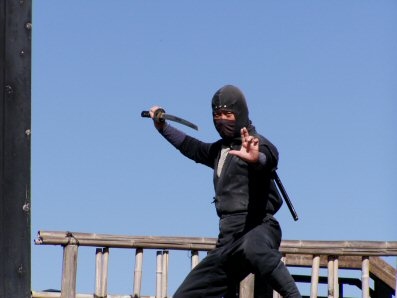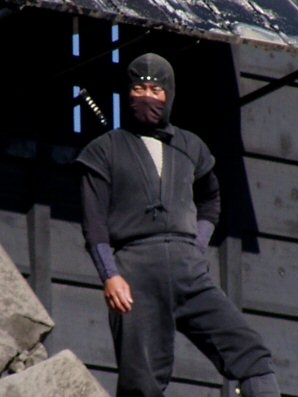 The Clueless Gaijin and one of the guards at the rear gate.