Every November on Kyushu is Sumo Season, because that's when the bi-monthly national sumo tournaments come to Fukuoka City. In November, 2003, all the foreign English teachers in Chikugo City were invited to a dinner and exhibition honoring the sumo wrestlers.
The headliner at this event was a sumo wrestler named Akasekiryu (shown below second from the right). All the stuff on the stage behind them was gifts given away to the audience and to the wrestlers themselves.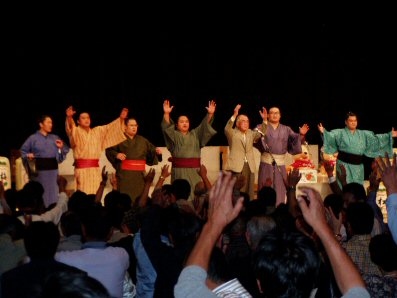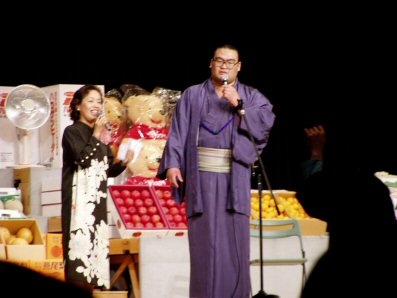 This is one big guy. He makes the 6'3" Clueless Gaijin look small.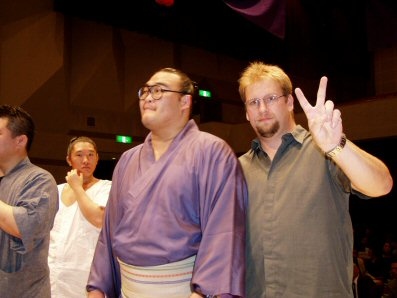 A demonstration of how they tie their hair before bouts.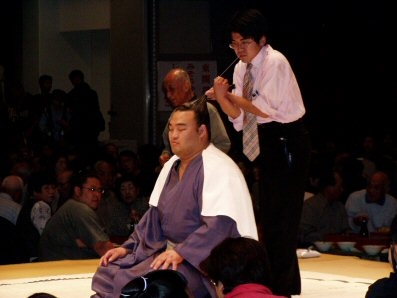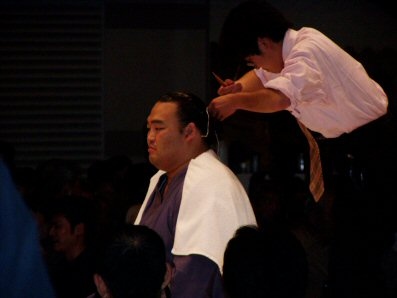 After a great dinner, with plenty of sake to loosen everyone up, the wrestling ring in the center was opened up for any challenger to throw down with some of the lower ranked wrestlers. Any of the challengers who won would received 10000 yen (about $100 U.S.).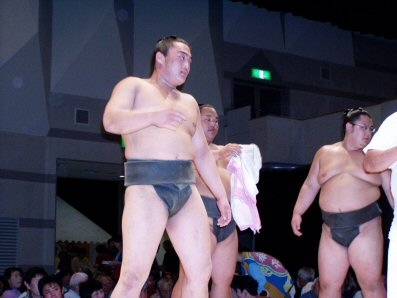 Shay tried it.
Dan tried it.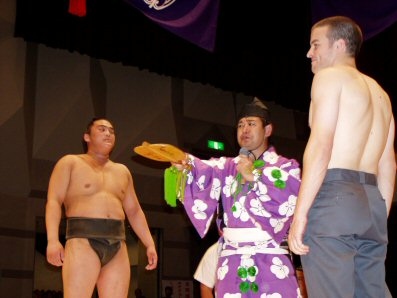 Yours truly as well...
The result was that he threw me flat onto my back using only my left index finger. To this day, that finger is a little stiff.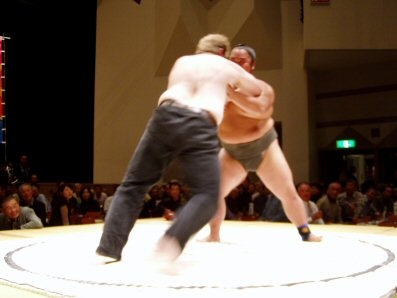 And then, after the easy challengers were tossed aside....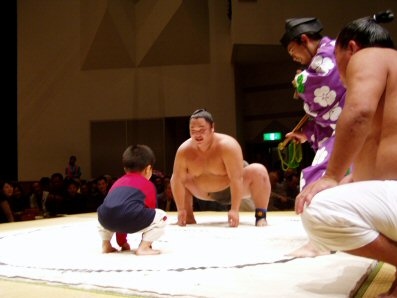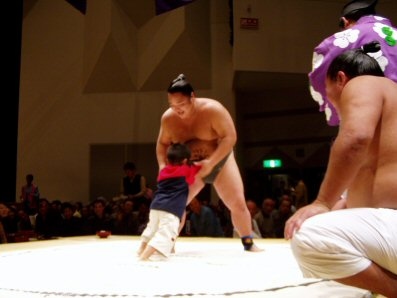 The kid actually won. The wrestler gave himself a spectacular throw.
And then, a foursome...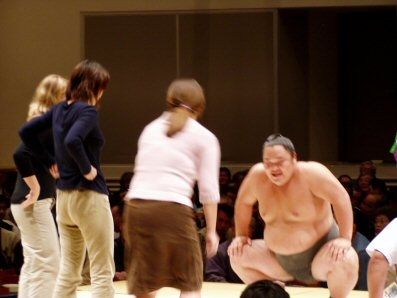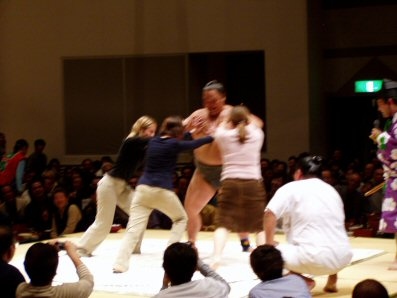 The women were all handily defeated, of course.