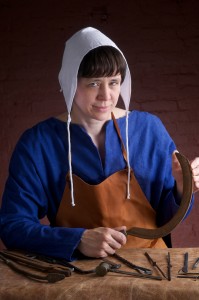 E. C. Ambrose wrote Elisha Barber (DAW, 2013) the first of "The Dark Apostle" historical fantasy series about medieval surgery. Other published works include "The Romance of Ruins" in Clarkesworld, and "Custom of the Sea," winner of the Tenebris Press Flash Fiction Contest 2012. She is also the author of The Singer's Crown and its sequels, The Eunuch's Heir, and The Bastard Queen, published as by Elaine Isaak. Elaine quite enjoys her alternate identity, aside from a strong desire to start arguments with herself on social media.
TH: What writers are some of your biggest influences?
ECA: This is a tricky one—does any author really know who we're being influenced by?  But in terms of my approach, I'd have to start with Mary Doria Russell, whose book The Swallow showed me what fiction could be, what it could do to or for a reader.  Early on, Ray Bradbury and Tad Williams.  More recently, I'd say Daniel Abraham, Tim Powers and Elizabeth Bear.  Have they influenced my work?  I'd be curious to hear what my readers think.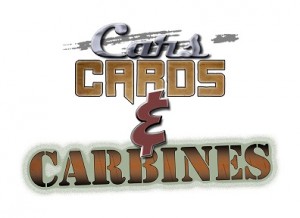 TH: What are some of your guilty pleasures?
ECA: Does Astronaut Ice Cream count?  How about "The Avengers", or just about any film starring Marvel characters?  (Except "Daredevil", of course, which, well, let's just not go there.)  In terms of fiction, I love a good, nasty murder mystery and just finished Minette Walters' latest.  Definitely makes me guilty of something. . .
TH: What has been your favorite project to date and why? What was so satisfying and exciting about it?
ECA: My favorite project it almost always the one I just finished, in this case, my entry for the "Dark Crystal" Author Quest—which it's entirely possible nobody will ever get to read.  I am a huge fan of anything Jim Henson, and this was a chance to explore the world that he created with Brian Froud.  Part of what made it such a rush was that it reminded me of when I was writing Elisha Barber.  I wrote that book in a blaze of glory—35 days from start to finish.  I felt absolutely in tune with the character, and in sympathy with everything he would go through—and I couldn't wait to see what would happen next even while I was writing it. I think the energy of that exhilarating writing process shows through in the power of the book.
TH: What are you working on now?
ECA: I have some short projects I'm doing while I wait for revision notes on Elisha Magus, book two in the Dark Apostle series.  I've turned in book 3 as well, and have a finished draft of book 4, which I'm allowing to cool off for a little while before I revise it.  And in my research, I'm reading up on medieval Chinese technology for a new series concept.
TH: What attracted you to the Cars, Cards & Carbines anthology project?
ECA: I'm a huge fan of historical technology, and this project will give me a chance to put some of that excitement to use, while sharing a table of contents with some other amazing authors.
TH: What genre or mash-up of story are you most likely to contribute to the anthology? Do you have a story already in mind?
ECA: I'm working with some concepts, translating the theme into my dark historical fantasy milieu.  Possibly, going to Italy, where the pre-renaissance city-states are clashing with early firearms and foreign mercenaries.  The feel of that milieu is very frontier Western, but with Papal troops and back-stabbing condotieri in place of cowboys and Indians.  Can't wait to see where it takes me.
Without the support of people like you–yes, you, dear Reader–there will be no dark historical fantasy milieu, no clashes between the papacy and the
condotieri
.
Please support our Kickstarter project.
If you can't back it, you can help by spreading the word. Thank you.